Ananta Kranti and Edward Matthews present
Illumination and Integration
An extraordinary opportunity to experience the transformative power of direct self-inquiry and Rebirthing Breathwork.
25th - 30th July 2023
Soul Simple Retreat Centre - Woodchester - Stroud.
''Life takes us to the edge of Freedom and limitation. We are taken to those limited places… To open into the unlimited BEing we really ARE.'' Ananta
A special invitation to

 for those looking for profound transformation on all levels.
Join us for this extraordinary and unique event Illumination and Integration, featuring the dynamic duo of Ananta Kranti and Edward Matthews!
Get ready to embark on a transformative journey as these two remarkable individuals come together to share their profound wisdom and powerful techniques. This event is a rare opportunity to witness the convergence of Ananta Kranti's expertise in direct Self-inquiry, Self Realisation and Edward Mathews' mastery of rebirthing breathwork.
Ananta Kranti, a renowned worldwide facilitator of direct Self-Inquiry, who has been holding Satsangs over 2 decades will be transmitting a deeply empowering message that has touched the hearts and minds of countless individuals around the globe. Through her insightful guidance, Ananta invites you to dive into the depths of self-exploration, helping you unravel the layers of conditioning and discover your true essence.
Edward Mathews, a skilled and gifted practitioner of rebirthing breathwork, brings a unique approach to healing and transformation. With his expertise, Edward guides participants in utilizing the power of breath to release stagnant energy, clear emotional blockages, and access higher states of consciousness. Prepare to be amazed as Edward's breathwork sessions facilitate profound healing and expansion. He has been a lover of truth and Nonduality for 35 years and holds a space for integrating, the body and mind within this container!
During this event, Ananta Kranti and Edward Mathews will synergistically integrate their respective modalities to create a truly transformative experience. Witness the merging of self-inquiry and breathwork as these powerful tools work in harmony to illuminate your inner world, dissolve limitations, and catalyze personal growth.
Whether you are a seasoned spiritual seeker or new to the realm of personal development, this event promises to be an awe-inspiring exploration of self-discovery and integration. Be prepared to embark on a journey that will leave you feeling inspired, empowered, and deeply connected to your authentic self.
Mark your calendars for an evening or whole weekend of profound insight, healing, and expansion. Join us as we delve into the realms of Illumination and Integration with Ananta Kranti and Edward Mathews. Reserve your spot now and take the first step towards unlocking your true potential.
Date: 25th, 26th, 27th and 28th (eve) 29th & 30th All Day Intensive Time: 6 pm to 9.pm evenings Sat & Sun 11 am to 7.pm Venue: Soul Simple Retreat Centre - Woodchester - Stroud.
Don't miss out on this extraordinary opportunity to experience the transformative power of direct self-inquiry and rebirthing breathwork. We look forward to welcoming you to this life-changing event!
''Brilliant heartfelt deeply sweet.......what an honor and gift and comfort to be among such elevated humans'' -
Teresa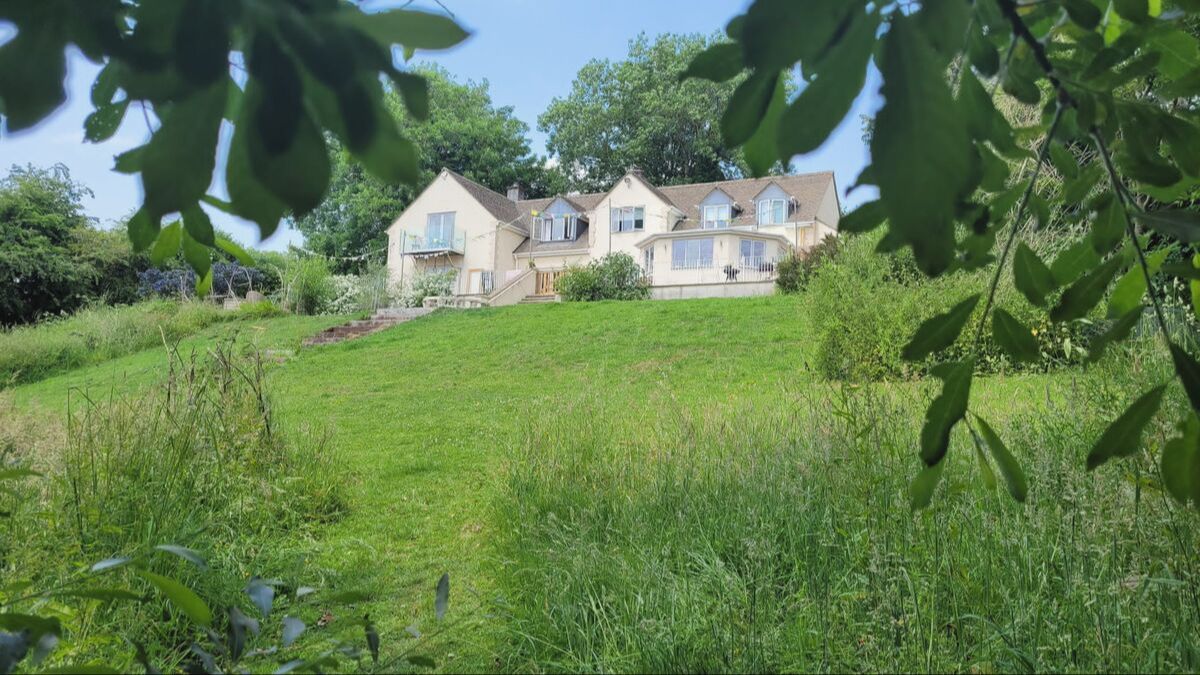 Soul Simple Retreat and Nature Spa!
ADDRESS: SoulSimple Retreat, Applegarth Park Lane, South, Woodchester, Stroud , GL5 5HW
PARKING: 
Please park at the bottom of ST MARYS HILL on the right (as your facing up the hill) and walk up to the retreat. 2 parking spaces are available on the drive for those who really need it.
DIRECTIONS ONCE AT THE RETREAT:
As you are on the drive, facing the main house, walk down the middle steps to the middle door and enter. Please take your shoes off as soon as you arrive.
INVITATION TO BRING:
- Water bottle 
- Loose layered clothing
- Blanket.
For those attending the full day you may bring some food you would like to eat during the break.
W

ho is this for?
This is for those looking for profound inner transformation, healing and awakening.
These workshops are for you if:
- You want to directly experience your True Nature beyond the body and mind!
- You want to experience next level conscious connected breathwork in a deeply potent space held in the field of Satsang.
-You are ready to live life on a whole new level of awareness.
- You want to find freedom from the repetitive emotional and psychological patterns that seem to take you over and keep you stuck in struggle.
- You would like to find supportive ways to stay strong and choose the frequencies of love & Joy over Fear.
- It's for you if you are ready to live the way of Being who you really Are, to stand true integrating your Highest Self with your Human Being.
- You would like to deepen the experience of daily living in alignment with your true Heart - no matter what is arising for you.
- You are ready for the beloved to be revealed ever more deeply.
Ananta Kranti
Ananta Kranti is a powerful spiritual teacher and transformational mentor who has dedicated her life to deepening her awakening and transmitting it to thousands of students and seekers around the world, helping them to discover the true nature of the mind, its illusions, karmic entanglements and the path to ultimate freedom. 
She works in an integrative way including all levels of the human experience. Both the spiritual and psychological. This includes unmet trauma that may be held in body-mind memory.
Ananta shares practical ways for people to overcome limitations, transform internal struggles and truly find freedom in this life.
Edward Matthews
Edward has been on a personal spiritual journey for more than 30 years. Exploring Meditation, Non-Duality, Tantra, Past life regression, and many other aspects of Spirituality. He spent a lot of time with a teacher in India and moved to Thailand in 2005
Edward Trained in Rebirthing Breathwork with the founder of Rebirthing, Leonard Orr in 2013. He is also trained in Hypnotherapy, Counselling, Tantra, Past Life Regression, Massage, Reiki and more.
Edward started working with Breathwork 9.5 years ago.
He started the first Rebirthing Breathwork drop-in group here in Koh Phangan, 8,5 years ago.
For 6 years, Edward has also been co-hosting 6 day Breathwork retreats and 3 day Tantric Breathwork workshops, in both Europe and Thailand. Also Breathwork Facilitator Trainings.
''Anantas presence has amazing power to crack open the shell of separation and expose the illusions of the mind. I have a significantly increased in my ability to be present for my wounded child. Ananta thank you for being of service to humanity! Namaste, Karen - 2020 participant.
Satsangs/Meetings in Truth with Ananta.
Ananta has an incredible ability for directly transmitting and guiding people into their True Nature beyond identity with the body and mind.
These meetings are a powerful opportunity for Profound Realization and transformation that touches every corner of your life.
Ananta creates a space in which profound shifts in consciousness and life Transformation happens. She is direct and immediate with no frills.
We will dive deep together directly into our true beingness, merging in silence and depth.
From this depth we invite all that can appear in our Human experience to be explored intimately within a group, yet as One Awareness.
Breathwork sessions with Edward.
REBIRTHING BREATHWORK is a powerful transformative conscious energy breathing technique. It is the most powerful tool for releasing old trauma, conditioning and negative patterns, that we have ever found. It can sometimes bring about healing in physical body as well, as both the energy body and physical are closely connected.
Many people feed back that Rebirthing is the most powerful transformative experience of their lives.
Often powerful insights occur during sessions that bring about rapid change in one's life.
It can also:
Release old negative behaviour patterns, and subconscious belief systems
Heal old emotional wounds and traumas
Connects you with your deepest inner truth, with your divine nature
Boosts confidence and awareness, and trust in yourself
Brings you to a deep inner peace
Clears and energises one Chakras and energy system
This process also cleanses and purifies your energetic body and Chakras, and is a must for those interested in Tantra, as it helps open up energy pathways of the body.
''My experience in the rebirthing session with Edward goes beyond words. In fact it's beyond the logical thinking of the mind, diving into the depths of the soul, uncovering the truth of what this journey is all about'' Alexandra US
FREQUENTLY ASKED QUESTIONS
---
I'm IN! How do I register.
''No matter what anybody deals with in daily life, Ananta has the gift to find a quick doorway to connect with the innermost of everybody. She guides people skillfully into truth - with so much humor, love and wisdom! I have attended many retreats with Ananta, and every journey is new, fresh and deep, highlights other forgotten corners in myself. Can highly recommend Ananta!'' Barbara.
My experience in the rebirthing session with Edward goes beyond words. In fact it's beyond the logical thinking of the mind, diving into the depths of the soul, uncovering the truth of what this journey is all about.
It was my first time doing rebirthing and had no idea how intense it would be. During my session deep emotions were released from both present and past lives. Insight was gained on what the purpose of this life was and even had visions of past deaths and the day I was born in this life.
I remember clearly having a vision of my father holding me as a newborn, crying tears of joy. The loving kindness I felt from him during our session was beyond anything I've ever felt. My session reminded me I am not alone, there are so many guiding the way. I learned not to fear death for we never really do die. Lastly, to move forward on this path sharing that loving kindness I felt with the world, for it is that energy that unites us all in this beautiful dream, called life.
''The event was incredible. I laughed, I cried and I saw some beautiful human interactions that touched everyone involved. I could see Ananta energetically connecting her presence with the participants inviting them to drop all their stories and fully engage in the stillness of the moment. Beautiful event grateful to have participated.'' Robert.
''Brilliant heartfelt deeply sweet.......what an honor and gift and comfort to be among such elevated humans'' - Teresa
Thank you Edward for a great rebirthing session. I could not imagine that it could be so simple and so powerful, and you are holding the space with great care and experience. As a healer myself I am impressed by the simplicity and efficiency of the technique, which powerfully goes around the conscious mind. I could imagine now this technique as a complement to my approach, which is more about getting conscious of our blocks and talents on our Soul's journey, and I will recommend your work to my patients.
Many thanks !
''Ananta is the embodiment of real freedom and truth. I am deeply touched again and again by her love for the truth, her compassion and her empathy.
love Anna''
"Getting involved for eight weeks with Ananta helped me to bring to light the deeply hidden obstacles of an early trauma from the depths of the unconscious. Both pair work and the personal meetings with Ananta turned out to be in-depth experiences in self-exploration. Ananta is a competent, experienced, spiritual "guide" with a clear view and a big heart to which nothing is alien." ~ Karen, USA
Whilst I have been on other personal growth experiences, Ananta is unusual in that she has this ability to envelope the room with both powerful, warm, loving energy, yet, simultaneously, not so much as strip away the layers of the onion, but as to blast straight through to the core, gently, but instantly and effectively!

Above all the generous magic, she is fun, with a wonderful 'don't take it so seriously' self-deprecating sense of humour, and lots of laughter.
​
I am still realising the effects weeks later, and imagine that they will continue to recycle to help me when I need them.

Thank you Ananta!

Andy Robertson
UK
The rebirthing session I did with Edward was an amazing experience. The breathing technique worked very powerfully and helped me to release a lot of tension I was holding in my body. The whole process was a profound inner journey and gave me insights in things I was struggling with in my life. Afterwards I felt deeply connected with myself. I was super relaxed and energised at the same time. This effect lasted also days after the session. I felt renewed energy to take some steps I was postponing for some time and my body felt recharged. Edward has a very calming presence and his patience and loving awareness made me able to go deep in the session and to open myself fully for what needed to be released. I am very grateful for this. Thank you!